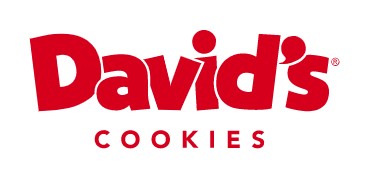 Sweet ROI for David's Cookies online business

Scoop
Everyone knows David's Cookies, the purveyor of the finest chocolate chunk cookies, brownies, and cheese cakes. Few, however, are familiar with the details of how the former franchise company evolved into the uncontested cookie king, online.
David's Cookies initially maintained hundreds of cookie shops in the US and around the world. Gradually however, the company switched its business model from store-based to catalogue-based and web-only retail. Today David's Cookies is the leading provider of freshly-baked cookies and other gourmet desserts on the Internet.
Story
In the 1980s, operating costs started to skyrocket and forced many David's Cookies franchisees to close shop. The brand was eventually purchased by a New Jersey-based dessert company and integrated into the wholesale food service and co-branding industries. With the advent of the Internet, the idea of selling the delicious cookies directly to consumers reemerged.
The first online venture proved disappointing, though. A simple product catalogue site without ecommerce functionality, it registered little traffic and even less conversions. Considerable performance and handling problems hampered the user experience. Still, the executives at David's Cookies were convinced that online was the way to go and turned to ECommerce Partners for help.
Solutions
o accommodate David's Cookies wish for a gradual evolution, ECommerce Partners proceeded in several stages. First, a homepage banner management system was implemented in the existing framework to allow for frequent updates and promotions, such as holiday specials. Next, a powerful affiliate marketing campaign was launched to unleash additional revenue streams. In the course of this campaign, publishers received frequently updated creative content in time for major promotions around holidays and other events.
Then, advanced SEO was added to the picture. Finally, ECommerce Partners created an effective shipping system to ensure cost effectiveness and maximum customer satisfaction. Today, David's Cookies sets the standard for advanced online retailing with an attractive site, clearly organized home and product pages, a streamlined navigation and a rapid, secure checkout process. Strong marketing and SEO/PPC campaigns drive ample, relevant traffic to the site.
Services
ECommerce Partners has provided the following services:
Ecommerce Custom Solutions
ECommerce Development Module for Custom Cart Features
User Interface Design
Graphic Design
Content & Brand Websites
Custom Website Strategy
Search Engine Methodology
Ongoing Hosting