We excel in the following platforms:
WordPress
Klaviyo
Yotpo
Listrak
Mailchimp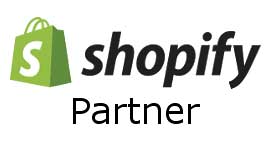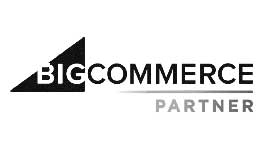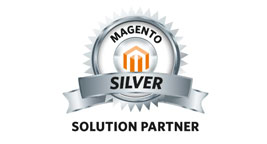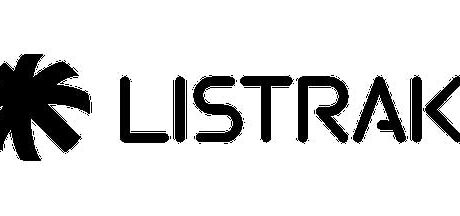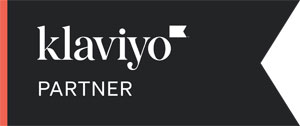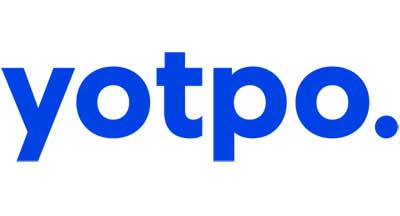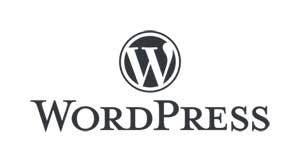 Proven Ecommerce Platforms for Profitable Online Enterprises
Our engineers enjoy a stellar reputation for technical expertise. And we are proud of that. What makes us prouder still is their business-oriented, pragmatic approach. Whether helping you select a platform for a new ecommerce venture, or re-platforming an existing one, our techies, here at ECommerce Partners, focus less on the perks of a technology and more on its specific benefits for the enterprise. Considering even the most elaborate platform merely another tool of the trade, and well-aware that no solution is perfect, their goal is to find the right fit for every customer.We have leveraged our expertise and our ecommerce experience to build an optimized platform based on Magento, BigCommerce and Shopify. It works for both online retailers who need a strong core engine as well as for those who are looking for advanced functionality.
Having said that, we work with a variety of ecommerce platforms, ranging from simple WordPress ecommerce plugins, to various open source solutions, to enterprise e-commerce systems, and finally to high-end technologies.
WordPress Plugins
If you are a small retailer looking to rapidly and seamlessly create a successful online store, WooCommerce may be the right choice for you. A popular plugin that adds e-commerce functionality to a WordPress site, it makes selling over the Internet as well as managing the online store easy and intuitive.
Open Source Solutions
Mid-sized online stores that need more sophisticated marketing, analysis, and reporting functionality but still want to keep entry costs down, are usually well served with an open source solution, like Magento's Community Edition, osCommerce or Zen Cart. While they require programming skills, they also provide a rich functionality and can be customized to meet specific needs.
Enterprise Systems
Larger, fast-growing online ventures often opt for Magento's Enterprise Edition. Sure there is a higher price tag involved. But the costs may well be worth it. After all, the platform is very robust and offers a wealth of advanced features and capabilities.
High-End Solutions
You run a large online retail environment with tens of thousands of SKUS and thousands of orders per day? You manage sizeable budgets and generate multiple revenue streams? Then a high-end solution, such as Hybris or even ATG may be right for you. With these systems, your inventory is centrally housed and you can simultaneously support multiple sales channels, including B2C, B2B, and in-store. What's more: You can provide true multichannel integration supporting your customers at every touchpoint throughout the sales cycle. Hybris and ATG are also highly customizable making sure that your platform works for you now and in the foreseeable future.
If you are looking for the right platform for your e-business, talk to us. We will analyze and evaluate your needs and find the right fit for you.
Putting Leading-Edge Ecommerce Technology at Your Service
At ECommerce Partners, we are all about creating online businesses that seamlessly fit our clients' requirements – now and in the future. To this end, we use cutting-edge ecommerce solutions. But rather than treating innovative technology as an end, we consider it a means to effectively support each customer's individual ebusiness needs.
Take for example the ecommerce platforms we work with. They range from some of the most high-end technologies, like ATG and Hybris, to some of the simplest WordPress ecommerce plugins, like WooCommerce.
Having said that, a majority of our client sites run on Magento. We are long-standing Magento Partners and our developers are both Magento certified and Magento certified plus. Of course we support both the Magento Community and Enterprise versions. But we offer even more than that. We have developed our own, optimized Magento-based platform that is both customizable and scalable. Featuring a modular design, it includes a Core Engine and several Advanced Components, supporting individual customization and seamless upgrades – the very elements we so strongly advocate when it comes to successful online retailing.
A Core Engine & a Set of Advanced Components
Our optimized Magento-based Core Engine offers a host of features to accommodate comprehensive requirements. If additional functionality is needed, we draw on a set of Advanced Components. Plus, our in-house developers are always on hand to create and implement elaborate features rapidly and cost-effectively. In short: Whatever your specific ecommerce needs, we are equipped to answer them.
A Path for Growth
What's more: when you are ready to upgrade, so is your website. Built on a strong, open platform, our ebusiness solutions flexibly accommodate new additions. There will be no compatibility issues and no need to overhaul the existing site down the road. We simply append the necessary features maintaining consistency and usability throughout.
A Portfolio for Back Office Integration
To ensure that your ebusiness runs smoothly, we also offer complete back-office integration, incorporating your ERP system, accounting and reporting, CRM, inventory, fulfillment, shipping management, and call center support into your ecommerce platform. Your administrators will be able to manage it all through a single interface and share data in real-time, streamlining your process, boosting your productivity, and offering your customers top-quality service.