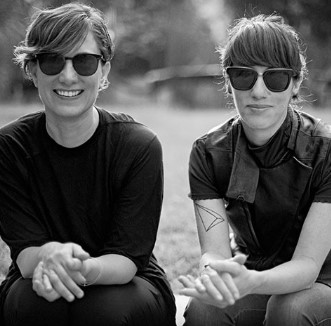 Ecommerce Partners contributed to the growth of a contemporary baby and children's alternative fashion brand. You've come to the wrong place If you're looking for cute teddy bears or magical fairies. If you appreciate a kick ass cocktail of attitude, style and sense of humor you are without a doubt a member of this brand's family!
Busy designing their next collection and investing their efforts on offering an alternative to the usual babywear clichés, the founders had no intention of spending their time and money on growing their digital presence or building a global ecommerce site.
Based overseas, they were in search for a well-versed partner in the US with an extensive fashion portfolio and a proven track record of growing non-promotional business models through innovative digital advertising and Conversion Rate Optimization. After having conducted thorough due diligence, they finally selected Ecommerce Partners, a marketing agency specializing in the fashion, beauty and footwear sector.
"We were looking to outsource our ecommerce needs and it made perfect sense to hire a full-service company, with an experienced strategist that would be able to distribute the budget between all channels and pave the way for an increased rate of site conversion. We were eager to continue our brand's growth, introducing [brand] to new audiences throughout our ecommerce channels." – Founder
Ecommerce Partners mission statement is right in their slogan "Businesses. Not Just Websites." Founders, Gil Levy and Asi Erenberg started servicing clients in the Ecommerce vertical in 1998, before the dotcom boom.
"Beyond a "pretty" site, the way we see it, ecommerce websites have one predominant goal: they need to generate business all while supporting & boosting the brand. Ecommerce must be designed to become a lucrative retail channel and feature a thoroughly engaging extension of the brand."-Gil Levy
Services & Results: Originally, ECommerce Partners set out to improve the brand's site experience and conversion optimization. Shortly after, the relationship grew and ECP was enlisted to handle their Paid Search, Email Marketing, Search Engine Optimization & a specific focus on Organic/Paid Social Media Marketing. Each incremental acquisition & retention channel proved its worth and helped the online business grow significantly.
A Specific Focus on Conversion Rate Optimization
After having reviewed on-site browse data, combined with the demographics of traffic acquisition channels, ECP recommended incorporating a Gifts section on to the website; this addition drove an incremental 13% of sales for

the brand

A comprehensive analysis of home page, category page & product page call to action call-outs, ECP's hypothesis-based testing revealed an overall increase of 17% in conversion

Their

actions

,

based solely on findings from ECP increased conversions

, drove an incremental 32% of revenue and 26% increase in transactions

The increase in efficiency of converting on-site traffic enabled ECP to increase spending on prospecting campaigns, driving new traffic with positive ROI
Channels Utilized
Social Media: Prior to ECP managing the brand's social channels, they generated $0 revenue, 0 website visits from Instagram and only a few sales from Facebook. ECP focused their efforts on leveraging the high volume of the brand's user generated content, the integration of a social feed on their site, aggressive advertising and thoughtful content strategy creation. Within one year of ECP's management, the channel has generated meaningful revenue (now commanding 8% of overall revenue) and website visitors per month, with consistent MoM growth in revenue & traffic from Facebook and Instagram.
Email Marketing: The brand was averaging a few email "blasts" each month, prior to engaging ECP's Email Marketing experts. Since then, ECP has spearheaded automated lifecycle campaigns, in addition to their lifestyle newsletters. By supercharging their email strategy, the brand has more than doubled the average monthly revenue that email generates. No small feat, email has grown from roughly 12% of their online revenue to accounting for nearly 21%. Most of that growth was attributed to the implementation & ongoing optimization of automated campaigns.
SEM: ECP increased Pay-Per-click revenue +25% YoY, all while increasing RoAS by 18%. Custom remarketing lists allowed us to focus on returning customers and lift their LTV. As a premium clothing brand, the brand required targeted shopping campaigns that were aligned with their identity. To achieve this, the PPC team implemented sophisticated shopping product title approach and data-driven device bidding adjustments and niche keywords.
SEO: The brand's SEO revenue increased by 35% YoY, while traffic increased 12%. To achieve this, ECP's SEO specialists worked on a combination of on- and off-page SEO. The focus was engine-optimized on page content, which is in-line with the brand's unique voice. Resulting in top search positions, for highly relevant search queries such as "kids alternative clothing."
Services Summary: Our collaborative teams offer a host of proven solutions and executed services end–to-end. Offerings are commissioned as complete comprehensive solutions, from strategy through development, implementation, maintenance & optimization. Keeping abreast of market trends, we use cutting-edge technology to effectively support your brand personality.
In a fast-paced, ever-changing online retail world, there is no single set of rules that apply to all. We know the goal is to stand out from the pack and maximize sales, and therefore our goal is to understand what makes your online store unique, and then implement the best strategy to help you gain more visibility and attract the right shoppers.
Simply driving traffic to your site is not enough. While we believe traffic is important, it is conversions and revenue that we focus on – showing why someone looking for a product or service should buy it from you over your competitors.
True to our name, ECommerce Partners, we see ourselves as your trusted partner and consider your success a direct reflection of ours. Put simply, we are happiest when we are in it for the long haul, with passion and dedication, making it our business that yours succeeds.