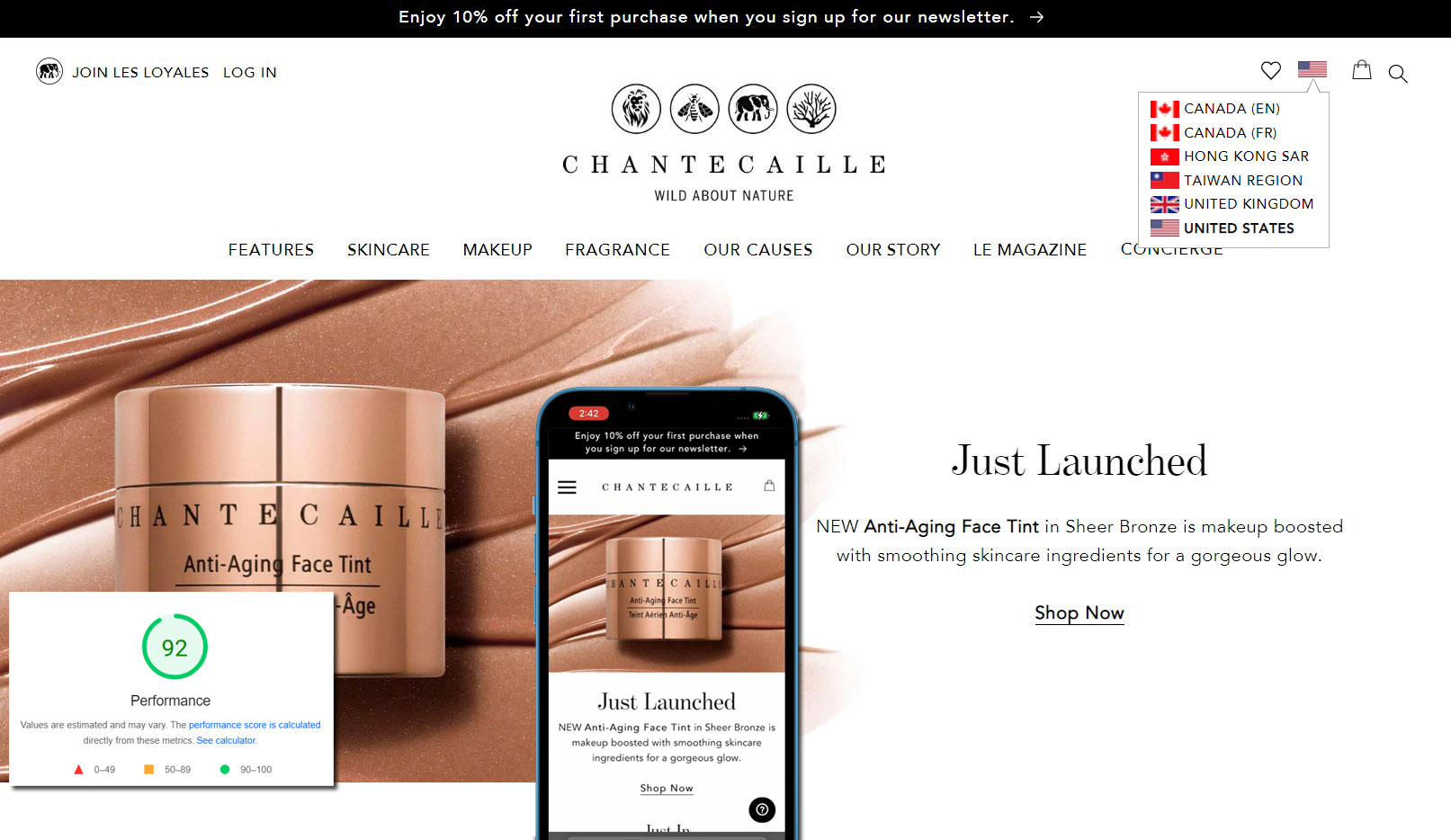 Problem:
Chantecaille is a skincare brand specializing in natural beauty products, powered by high concentrations of pure botanicals and soothing, plant-based ingredient that is exploding in popularity and needed a solution to keep up with growing demand not just in the US, but worldwide. This solution needed to take into account the needs of each market, including language, price, currency, product selection and local marketing. In addition, the site had to be optimized for Google Pagespeed and ADA compliant.
Solution:
Ecommerce Partners built multiple stores for their worldwide presence in the US, UK, Taiwan, Hong Kong and South Korea.
Completely customized design with editable style elements including homepage and top navigation.
Optimized for Google Pagespeed

Mobile Pagespeed score increased from

12

to 56
Desktop Pagespeed score increased from

11

to 92


Streamlined product page with video, ingredients and enhanced product content
ERP integration
Shopping Gives integration
Full google analytics integration
Custom product badges
Shipping customizations
Klaviyo integration including back in stock and coming soon flows
Mini cart coded in speed optimized JS
Created custom app for gift with purchase, samples, free product discount codes, and special pricing cross-sells all working with multiple currencies and scheduling
Tableau integration
Yotpo loyalty and reviews integration
User checkout and login phone authentication
Language translation
LMS loyalty integration
Ecommerce Partners also provides monthly support and maintenance through their customer support team. We are always looking at Shopify's newest technology and how it can be added into the Chantecaille website to enhance user experience and streamline backend services.