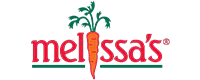 Fresh Perspective on Produce Shopping at Melissa's

Scoop
Need your daily dose of vitamins? Check out Melissa's World Variety Produce. The company sells fresh, high-quality fruits and vegetables. Established in 1984, Melissa's has rapidly become the number one produce supplier for grocers nationwide. With its 280,000 square foot warehouse and state-of-the-art CCOF/QAI Certified Organic Packing Facility in LA, the company is now the largest distributor of specialty produce in the United States.
Initially, Melissa's focused almost exclusively on the wholesale business. In recent years, however, the company has broadened its strategy, opening an online sales channel with an easy-to-navigate, easy-to-order website and offering consumers a "one-stop" shop for all their fruit and vegetable needs.
Story
Melissa's started out online with a simple product catalog site showcasing the warehouse inventory. The site had several problems: It lacked ecommerce functionality so customers still had to buy directly from the supplier; it was cluttered and hard to navigate, chasing visitors away rather than inviting them in; it had an outdated look and feel; and it was plagued by technical problems.
In short, the site did not match Melissa's dedication to quality, reliability, and customer care. It also failed to generate any business. In 2002, Melissa's approached ECommerce Partners with a simple plan. They wanted to build an online business that would match their offline venture.
Solutions
To kick off the project, Melissa's and ECommerce Partners developed a comprehensive online strategy and defined the following goals: build an advanced ebusiness, offer outstanding user comfort, drive relevant traffic to the site, and grow online sales. Melissa's new online presence was built from scratch offering maximum user comfort with "point and click" handling, a streamlined, intuitive navigation, enticing visuals, and a host of helpful product information.
To engage existing and new customers, ECommerce Partners suggested advanced marketing tactics, such as the "Fruit of the Month" club, where online shoppers can order monthly deliveries of the freshest produce to their home, office, or, friend's house. A twist on the traditional replenishment program, the "Fruit of the Month" club helps to leverage existing customer relations to acquire new clients.
Services
ECommerce Partners has provided the following services:
Ecommerce Consulting
Ecommerce Custom Solutions
Ecommerce Web Design
Graphics Design
"At Melissa's, we are committed to delivering top quality — in our produce and in our customer service. We had a friendly, knowledgeable team of customer service representatives in place to process phone orders. To reach the next level, we needed to offer an equally outstanding ecommerce website. We chose to work with ECommerce Partners for several reasons. They came highly recommended, they impressed us with their ecommerce expertise. And, most importantly, they won us over with their commitment to quality, which so closely matched our own."