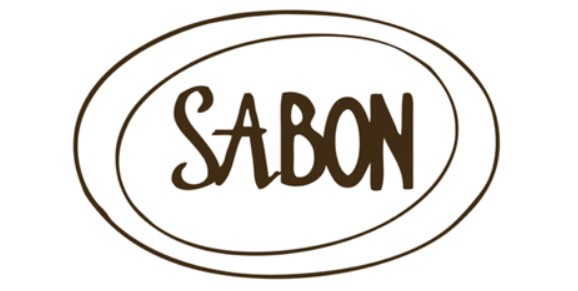 Creating a Sparkling Oasis for Sabon Online
Scoop
Are you looking for a gift that is luxurious, yet affordable? Try exquisitely scented, body scrubs, lotions, oils, sprays, and handmade soaps from Sabon. Made of the purest, natural ingredients, Sabon products bring luxury and style to every home. You can buy them in twelve stores around the US, and you can purchase them online at Sabon.
Sabon's current website features the latest in ecommerce comfort, allowing visitors to conveniently browse the large selection, quickly zero in on items of particular interest, learn more about the products, and have multiple shipping addresses for items from a single order. In short, sabonnyc.com has become a state-of-the art shopping and gift giving site. That was not always the case….
Story
Eager to capitalize on the benefits of the web, Sabon set up an ecommerce shop early on. It had a number of problems: Customers struggled with an ambiguous navigation, multiple performance problems, and a cumbersome checkout process – all leading to massive cart abandonment and missed revenues. On the back-end, things were not much better.
Sabon's original website was not integrated with general inventory and accounting, suffered repeated technical problems, and lacked scalability. Outdated graphics, a lack of personalization, missing features, and low visibility in search engines made marketing and branding results equally inadequate. In short, Sabon needed a complete overhaul of its existing online presence and called on ECommerce Partners for help.
Solutions
Together, Sabon and ECommerce Partners first outlined a number of project goals, including improving the user experience, promoting the brand, driving relevant traffic to the site, and growing online sales. Then ECommerce Partners extensively researched Sabon's online needs, found that the site had a number of special requirements, and drafted a customized ecommerce strategy explaining how to elegantly meet them all.
Today, sabonnyc.com offers an advanced ecommerce platform with seamless POS integration for automatic inventory distribution between stores, website, and warehouse. Visitors shop by product type, ingredient, and scent, or gather ideas by checking out best sellers and new arrivals. They can navigate the site in an intuitive manner, click on a specific item to read up on it, and access the very popular online gift boutique to get gift ideas. Check out is fast and offers multiple conveniences.
A case in point: Customers can place a single order, and have items shipped to various addresses as needed – a great feature for people who want to pamper both themselves and their friends! The site also supports customized address books for future reference. To drive traffic to the site, ECommerce Partners first researched and defined Sabon's current and foreseeable SEO needs and analyzed the effectiveness of its keywords before implementing the results in a continuous, state-of-the-art SEO campaign. Special rewards, such as free samples, help to convert visitors into customers; cross-selling and up-selling features spell customer care and long-term retention. The site's performance is now monitored on a regular basis with online metrics measuring traffic, stickiness, conversion and retention rates.
Services
ECommerce Partners has provided the following services:
Ecommerce Strategy
Ecommerce Solutions
Ecommerce Web Design
ECommerce Development Module for Custom Cart Features
Graphic Design
Web Site Design
Content & Brand Websites
SDC (SEO Development Component)
Keyword Effectiveness Research
Unlimited Catalogue Management
Email Newsletters
Internet Marketing Services
Custom Cart Features/ Functionalities
Ongoing Support and Analytics
"What impresses me most about Ecommerce Partners is the company culture that they are not saying No. Everything is possible. They will try to accommodate all your needs."