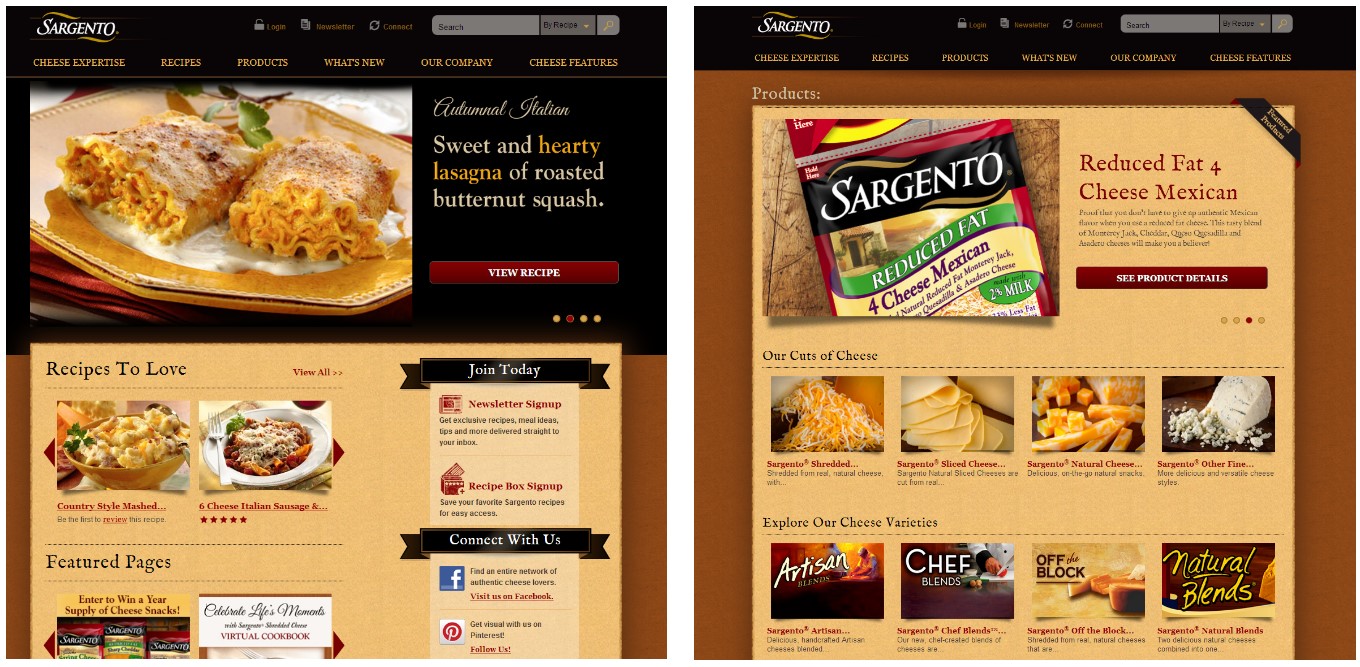 Sargento Scores Success with SEO
Scoop
When it comes to cheese, Sargento is king. The company has been providing a host of different cheeses, as well as cheese-based appetizers, ingredients and sauces to American households since 1953.
Headquartered in Wisconsin, he family-owned and operated company employs over 1,500 employees and nets well over $1billion a year. Since working with ECommerce Partners on a state-of-the art SEO program, Sargento's success has further increased.
Story
Sargento has long been running a successful multi-channel marketing program including PR, content marketing, social media marketing, print ads, TV commercials, and more. But while the brand had certainly become a premier household name in America over the years, it was trailing in organic search results.
Competitors such as Kraft, Laughing Cow and Cabot Cheese had conquered first page rankings for important keywords, including cheese and cheese recipes. That's when Sargento realized it had to focus on SEO to maintain and expand market share and contacted ECommerce Partners to help them with the task.
Solutions
First, ECommerce Partners performed an SEO audit, reviewing Sargento's website and identifying strengths and weaknesses from an SEO perspective. Following extensive keyword research and discovery, Ecommerce Partners revised the site's content and structure to make it SEO-friendly and developed a comprehensive, multi-tiered SEO strategy.
Its implementation included link building with submissions to relevant directories and food bloggers, Meta Tag optimization, and skilled leverage of the latest search optimization technologies, such as rich snippets.
"Over the past two years, we have been collaborating with ECommerce Partners on an advanced SEO program for sargento.com and we could not be happier. Their SEO experts combine technical know-how with creative ideas to improve our search engine results. They're meticulous in their work, systematically plotting out their strategy and methodically implementing it all the while communicating with us and keeping us in the loop about the project's status and progress. The results they've achieved so far have exceeded our expectations. Within the last two years, we've seen significant growth in site traffic and rankings. Needless to say, we look forward to a continued, successful partnership with them. "